WELCOME TO BRAYTON SCOTT ENTERTAINMENT© Quick App
WELCOME TO BRAYTON SCOTT ENTERTAINMENT©
Brayton Scott Entertainment©  began with the creation of Oasis Acres Studios in 2007. Following that was The Stown Megahorse Media Group. Oasis Acres Studios and BSE© are the home's for the following productions on this page. 
Brayton Scott is the Founder and Owner of Brayton Scott Entertainment©, the parent company and publisher of duelingworlds.com. Dueling Worlds© International and Dueling Worlds© Web International are division's of Brayton Scott Entertainment©. 
A diversified freelancer looking to explorer all challenges.
Follow Writer/Director/Producer Brayton Scott as he shares his film of th…
I have not produced or released any short films since 2010. We have been working on camera techniques and lighting with new animation software….
Betty Dyer Her Oprah Winfrey Audition Video. This is the year (2010) that Oprah Winfrey …
The Great State of Texas had an extreme drought in 2009 and 2011, so when The Great …
My Beautiful Executive Producer Susan R Brown has got me getting in shape for Future Productions. So, since I'm not just doing the Zumba myself…
This Stown Media Group Video Deposition Promomercial displays the capacity of The Stown Media …
Find out HOW in this 3 Part series why Big Corporations are still suppressing MAINSTREET Workers, and…
Part 2 Reveals ZACHRY keeping Connie Beseda Unemployed with the Refusal of Rehire back to ANY Job ….
Dueling Idea's in the World's to come
These Dueling Worlds© divisions' are moving at the speed of technology.
These Dueling Worlds© divisions' are moving at the speed of technology.
Share WELCOME TO BRAYTON SCOTT ENTERTAINMENT© Quick App on:
Something is wrong.

Instagram token error.
Understanding your requirements is how we provide quality works.
The Rich and Famous on Dueling Worlds International

December 26, 2017 ·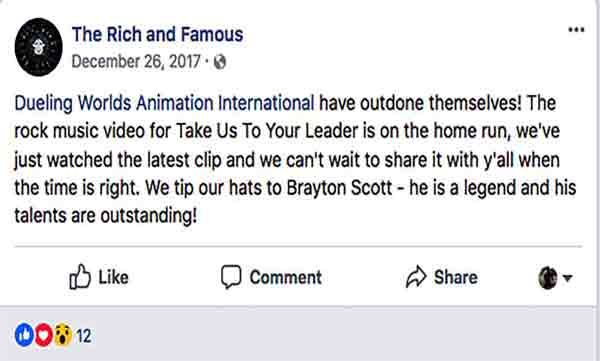 Dueling Worlds Animation International have outdone themselves! The
rock music video for Take Us To Your Leader is on the home run, we've
just watched the latest clip and we can't wait to share it with y'all when
the time is right. We tip our hats to Brayton Scott – he is a legend and his
talents are outstanding!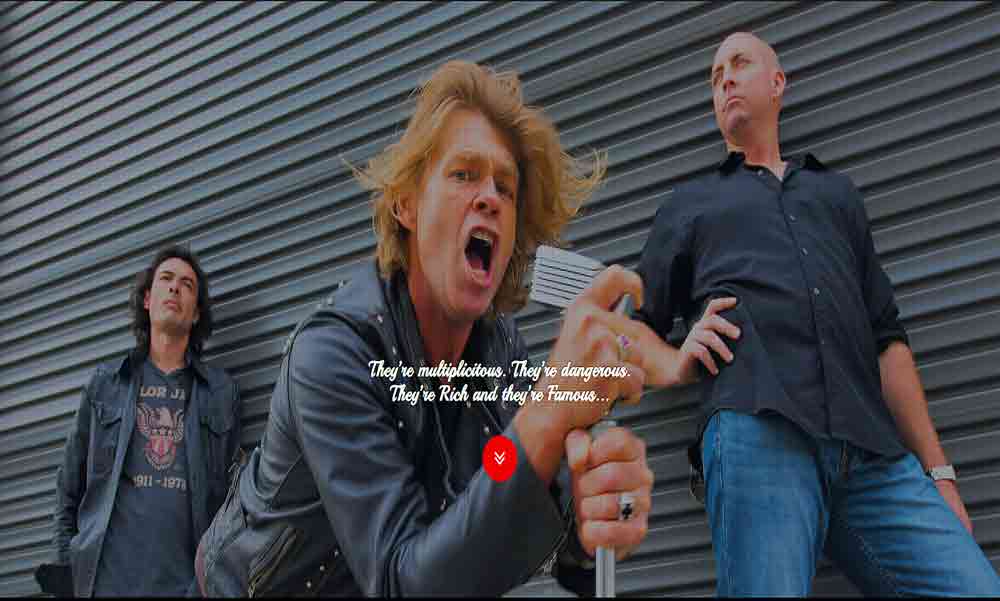 The Rich And Famous
on Dueling Worlds© Animation International